Business web hosting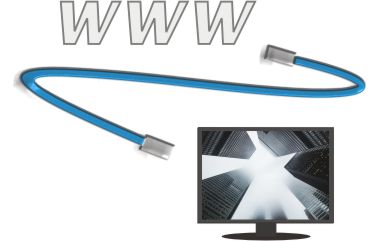 at around $29 per 6 months includes domain name, 50MB server space, FTP access, custom email address, and optional, self-managed WordPress site.
The price advertised is the standard, non-introductory rate. You don't need to worry about exorbitant rate increases!
No contract required: Pay as-you-go and cancel your hosting service at any time.
Price Break-Down
Server space: $3.92 per month.
Domain name: $0.92 per month.
Payments will be made in advance per 6 months, which works out to $29.04 (or $58.08 per year).
Web Hosting Features
Domain name.
Custom email address, (optional).
50MB server space.
4,000MB monthly bandwidth.
FTP access.
CGI access.
Self-managed WordPress site, (optional).
Pay as-you-go. No long-term contracts or hidden fees.
Web Hosting Terms of Service


Service may be canceled at any time for any reason either by the Customer or the Hosting Provider. If service is canceled, the Customer will receive a refund for the remaining days paid for, less the cost of the domain name which will be retained by its owner.

The Hosting Provider will not be liable for unintentionally lost domain names. No guarantee is provided with regard to quality of service. If you have problems with your site or the service, send an email or call 865-963-8409.

Creative Graphic Solutions.BIZ is selective of its clients, and prefers businesses with a good reputation who maintain a clean image.

These Terms of Service, and the services provided, may be modified from time to time by the Hosting Provider.

To order or for information contact:

Creative Graphic Solutions.BIZ
Design, Web, and Print Services

865-963-8409